Eae galera tudo bem?
Aqui quem fala é o...
Vamos começar de novo.
Olá leitores e leitoras,trago pra vocês mais uma postagem.E essa vai ser rápida como um relâmpago,só pra descontrair.
Bom,como muitos de vocês sabem,antigamente eles se esforçavam pra desenvolver jogos,e as vezes,o esforço se resultava em algo parecido com isso: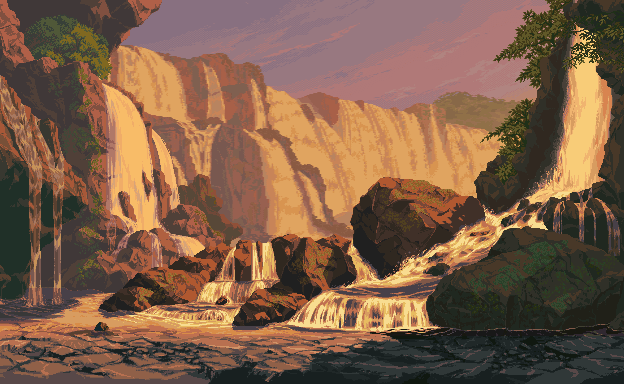 Ou com isso:
Essas são gifs de dois jogos da SNK com pixel arts fantásticas : Garou Mark of The Wolves e Metal Slug
E eu,fui dar uma pesquisada na net pra encontrar pixel arts belas e avançadas,pois estou cansado desses jogos indie que nem parecem 8 bits mas dão uma desculpa de que "fizemos o gráfico assim pra ficar nostálgico"- essa besteira toda acaba limitando a pixel art dos jogos,que até atualmente não chegam nem perto de serem tão boas quanto a de Garou ou Metal Slug.
Acabei encontrando essa compilação de gifs que mostrarei abaixo :
Gostou das pixel arts?
Comente aí abaixo o que você achou,e se puder,cite pra nós uma outra pixel art impressionante.Não precisa ser de um jogo,sendo uma pixel art,tá valendo.